As I Remember It
Teachings (ʔəms tɑʔɑw) from the Life of a Sliammon Elder
Elsie Paul, with Davis McKenzie, Paige Raibmon, and Harmony Johnson
"Elsie Paul brings great emotion, sensitivity, pain, and humour to the events and moments that have marked her life – it is an honour to engage with her story in this way. As I Remember It is an eloquent and powerful work that highlights the possibilities of transformational listening and immersive digital storytelling."

- Susan Roy, Associate Professor, Department of History, University of Waterloo

"This publication will change how people understand and approach digital scholarship."

- Jentery Sayers, Associate Professor of English, University of Victoria

"As I Remember It asks us to think about how we engage with Indigenous knowledge and how meaning unfolds in our relationship with text and media."

- David Gaertner, Assistant Professor, Institute for Critical Indigenous Studies, University of British Columbia

"This multimedia book provides a rich glimpse into the oral teachings of the ɬaʔamɩn people… It is an excellent resource that will be invaluable to teachers for many years to come."

- Gail Blaney, First Nations Coordinator, School District 47 (Powell River)

"As a teacher, I love how this digital book allows us to hear Elsie Paul tell stories in her own voice. The interactive maps are a very informative way to learn about the areas that surround us, and the Protocol at the very beginning is interesting and powerful, as we learn about the need to receive permission to interact with – rather than just take – content about cultural knowledge and heritage."

- Roseann Dupuis, social studies and history teacher, Brooks Secondary School
Publisher: UBC Press
Release Date: June 2019
ISBN: 978-0-7748-6125-0
URL: publications.ravenspacepublishing.org/as-i-remember-it/
For the best experience with this publication, use the latest version of your web browser. If you encounter a problem, you can report it here.
2020 Finalist – Vancouver User Experience Awards (UX for Good)
Meet Elder Elsie Paul and discover her stories, family history, and teachings – ʔəms tɑʔɑw – in a multimedia, online book that captures the wit and wisdom of her storytelling.
Raised by her grandparents on their ancestral territory on the Sunshine Coast, Elsie Paul of the Tla'amin Nation spent most of her childhood surrounded by the ways, teachings, and stories of her people. As her adult life unfolded against a backdrop of colonialism and racism, she drew strength and guidance from the teachings she had learned. In As I Remember It, she shares this traditional knowledge with a new generation in an engaging style and innovative format.
With this immersive online publication, readers can learn about the Sliammon language, listen to Elsie tell her stories, and watch short animations of legends and events. They can navigate by theme – Colonialism, Community, Territory, Wellness – explore the contents through interactive maps, browse the audio and visual galleries, or make use of the instructional materials designed for teachers and students.
ɬaʔamɩn (Tla'amin) Elder ELSIE PAUL is an Elder of the ɬaʔamɩn people and a mother-tongue speaker of the Sliammon language. She is the recipient of the Canadian Historical Association's Lifetime Achievement award and received an honorary doctorate degree from Vancouver Island University in 2010 in recognition of a lifetime of effort dedicated to supporting First Nations well-being.
DAVIS MCKENZIE is Elsie Paul's grandson and works as a professional communicator.
PAIGE RAIBMON is Professor of History at the University of British Columbia.
HARMONY JOHNSON is Elsie Paul's granddaughter and has served in a number of policy and executive roles in BC First Nations organizations.
OUR PUBLICATIONS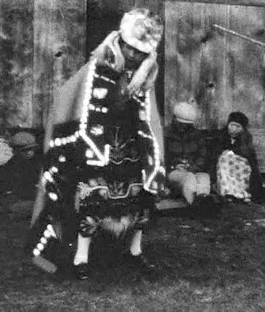 A Collaborative Reframing of Kwakiutl Film and Audio Recordings with Franz Boas, 1930
Edited by Kathryn Bunn-Marcuse, with Coreen Child, Kaleb Child, and Tommy Child
Dispersed cultural materials are gathered into a new digital whole, shaped by and integrated with active cultural knowledge by Kwagu'ł contributors.