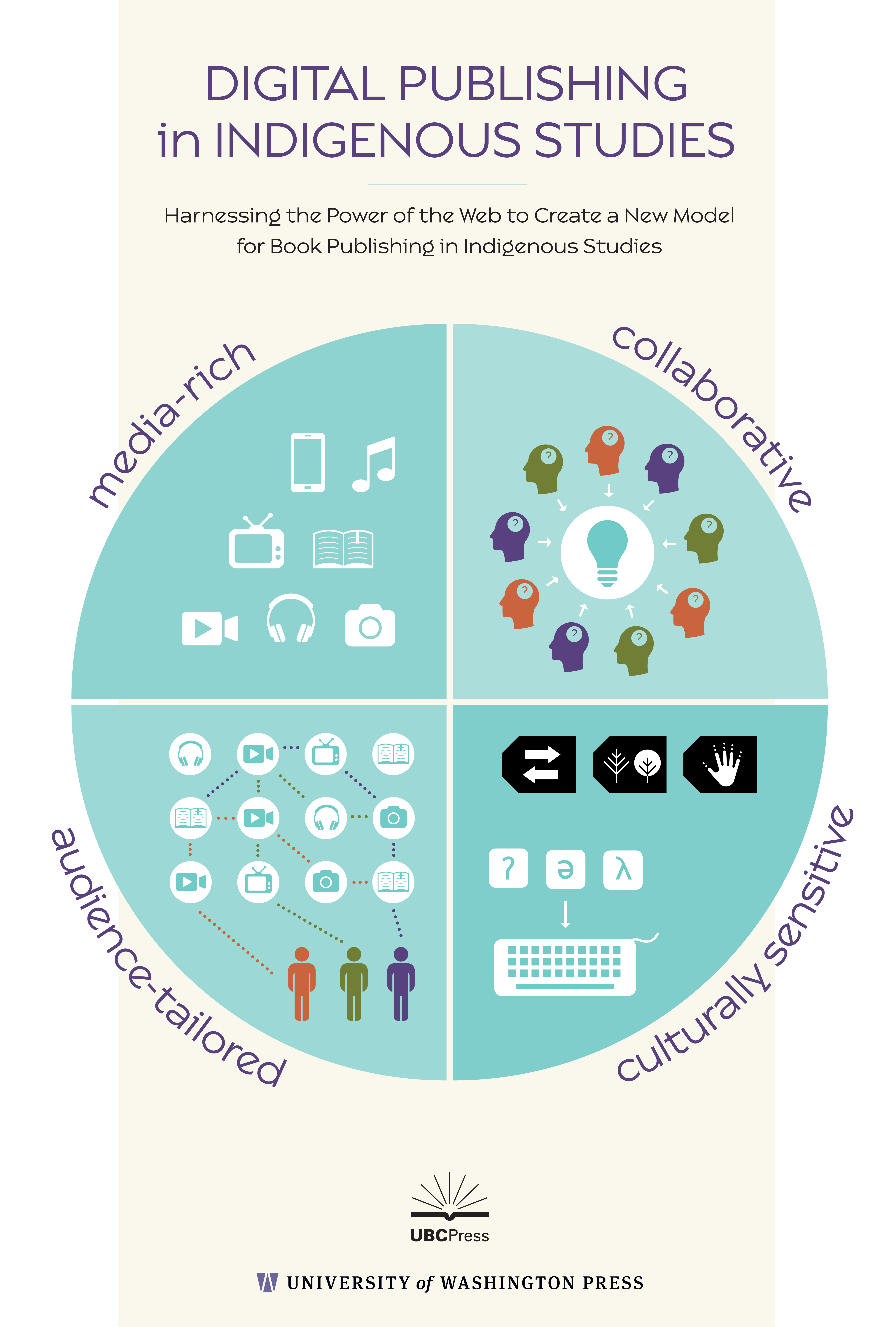 UBC Press and the University of Washington Press are pleased to announce the launch of a new initiative in Indigenous studies publishing. We are developing an online platform for media-rich books in Indigenous studies where communities and scholars can work together to share and create knowledge in a respectful digital environment.
WHY IS IT NEEDED?
Scholars increasingly want to engage in collaborative research, writing, and publishing with Indigenous communities and to present their research – and the multimedia files they collect or produce – in innovative, accessible, and culturally sensitive ways. This new platform, once built, will allow them to do that.
WHAT WILL IT OFFER?
The publishing platform will offer a suite of tools that will enable scholars and their partners to
co-create and collaboratively author and publish their work incorporate primary sources, research data, and media (audio, video, 3D animation, etc.)
gather and present material scattered in museums and libraries around the world
easily create and use data visualization tools
apply and learn about cultural protocols governing the use, access, and protection of Indigenous intellectual and cultural heritage.
WHO IS IT FOR?
Scholars of Indigenous studies
Community-based groups and organizations with a stake in Indigenous languages and culture
Instructors and their students
WHEN WILL IT BE AVAILABLE?
Over the next three years, we will develop the publishing platform infrastructure and build two digital multi–path book prototypes:
Musqueam Stories Transformed, a collaboration between Patricia A. Shaw and members of the Musqueam Indian Band.
Kwakiutl Dance and Movement: Studies by Franz Boas, edited by Kathryn Bunn-Marcuse with contributions by Coreen Child, Kaleb Child, and Thomas Child of the Kwakiutl First Nation.
Once this foundation is created, we plan to publish an expanding collection of interactive books, creating a hub for the reciprocal exchange of knowledge and ideas.
HOW CAN I GET INVOLVED?
Join our mailing list to receive updates and information about the project. Sign up at the booth in the Book Exhibits or through our websites: www.ubcpress.ca | www.uw.edu/uwpress